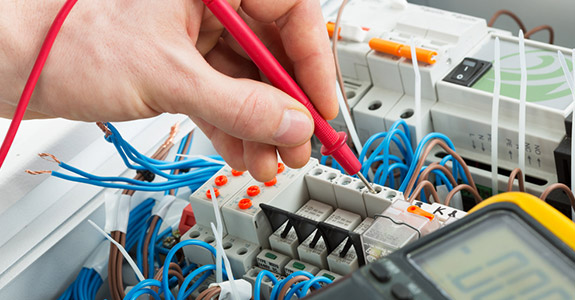 Experienced Electrical Contractors in Fayette County, IL
When you need an electrical contractor in Bingham, IL, you want to hire a company that you can trust. At Probst Electric, we understand the importance of providing professional and high-quality electrical services to our clients, and always make your safety and satisfaction our primary concern.
We proudly provide our services to commercial, residential and agricultural properties, and specialize in an extensive list of service areas. Whether you are looking for electrical assistance for your home's remodel or installation support for your farm's generator, our team of experts can provide you with outstanding services at competitive prices.
Our diverse range of electrical offerings include the following services, and more:
Appliance wiring: Our electrical contractors in Bingham, IL are able to properly install all of your new machinery's behind-the-scenes wiring. This can be especially helpful for property owners who are completing a remodel or new construction project.
Electrical remodeling: Remodeling your property can lead to a need for extensive electrical updates. At Probst Electric, we can ensure all electricity lines in your new space are correctly connected, safe and functioning properly.
Service upgrades: When your electrical panel is in need of an upgrade, it's important to call a professional for assistance. Our company's licensed contractors will make sure your system correctly feeds electricity to each location on your property.
Electrical repairs: We understand how important it is to have safe and reliable electricity in your home and place of business. When a repair is needed, we can quickly identify the problem and provide immediate solutions.
Stand-by generator installation and service: If your home, farm or business location needs a stand-by generator for emergency situations, we can expertly install your machinery and provide ongoing maintenance as necessary.
For more information on our extensive rage of electrical services, consult the professionals at Probst Electric today.